How to Get Great Vibrato on the Guitar!
From one of my last blogs, I spoke about tone, and how important it is to sound like those great guitarists. In my opinion, 85% of your tone comes from your fingers. As a result, how you use vibrato can make you a great guitarist or just a good guitarist. As musicians, it is our duty to convey our musical ideas on our instruments in the most natural way. What is more natural than singing? So, if we can make our instruments emulate singing, we will be able to make the lis
Why Bruno Mars is Wrongly Accused of Cultural Appropriation
For me, it is really aggravating to hear things from so many different people, friends, and colleagues about how Bruno is "stealing" from black artists and music that has originations with African-American people. Since when did music of any kind become exclusive to one culture, race, or ethnicity? Yes, the roots of certain music have come from different parts of the world. For example, Delta Blues coming from Mississippi/Memphis/Tennessee - Does that mean that someone fro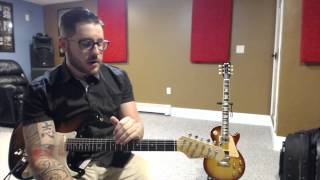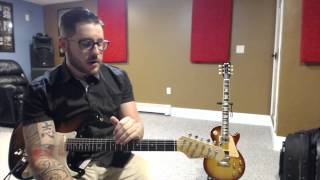 How Can We Sound Like The Great Guitarists?
Have you ever wondered why that solo just does not sound right? Maybe why that "Stairway to Heaven" or "Purple Haze" solo just does not sound like the recording? While it could be a combination of your setup with your rig and pedalboard, it is most likely from how your fingers are playing. 85% of tone from the guitar comes from your fingers. Don't believe me? Go listen to Robben Ford, Eric Clapton, or B.B. King play on another rig. They sound exactly the same! The reason why